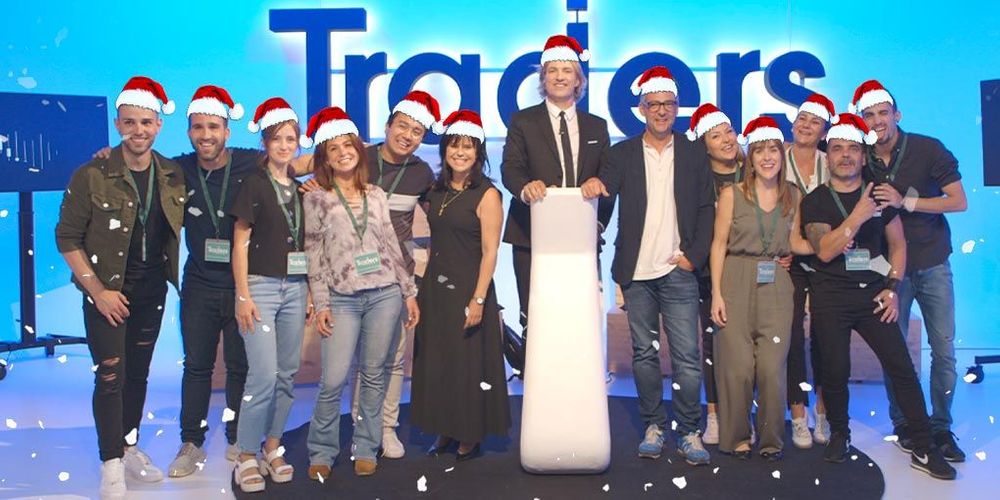 2021 - A year of record highs
2021 - A year of record highs
We are closing the year and starting a new adventure.
This year we launched the MasterClasses of Canal Trader, which was a great challenge after the broadcasting of La Factoría. We still can't believe how crazy it was, but we made it happen.
In this blog we want to share with you the 3 most outstanding events we have experienced this 2021, because it has been a year of record highs. Let's get to it!
SP&500 all-time highs
During the month of August, the SP$500 broke all-time records, and since then, until now, it has continued to grow reaching a new all-time high. Concerns about the Delta variant of Covid19**, caused uncertainty to grow in the markets which, as we have seen, did not affect this stock. This was due to large investments, and interest in healthcare, technology and IT stocks.
The new Omicron variant is also doing its thing in the markets, and many investors are waiting to see what decisions countries make to decide what to do with their investments.
Bitcoin's big drop and its new all-time high.
This year has been very positive for cryptocurrencies. In general, many of them have managed to stand out, and thanks to the spread of influencers and media, cryptocurrencies have been one of the most popular topics this year. Most notable has been the trajectory of BTC, which after its huge and large drop that started at the end of May, rebounded again reaching its all-time high with a value of $67,500.
Gamestop putting the stock market in check.
This video game chain has made history. Not only because it has been an icon of American culture since the 80s, but also because it has been the protagonist of one of the biggest market events in recent years.
This began when a popular stock buying app, Robinhood, limited the amount of shares you could buy of this company. Many users denounced this as an abusive market manipulation practice that favored large investment funds that traded short, betting on the company's falling value.
These users created a subreddit where they organized to buy Gamestop shares with the intention of raising its value and thus teach the wolves of Wall Street a lesson.
All in all, this year has been a good year for well-made investments (just the way we like them). Traders with good training and experience have been able to benefit greatly from the events of this year, and for this we want to thank you for choosing us to accompany you in this adventure called trading.
From Canal Trader we hope that your 2021 has been a good year, and we wish you a much better 2022.
**Happy New Year!
Canal Trader.
Translated with www.DeepL.com/Translator (free version)
THE SOCIAL TRADING REVOLUTION
Learn about Social Trading
Social Trading is a new system that gives everyone access to the world's best traders. You can follow top traders and automatically copy their trades. You make money when they make money with no trading expertise required. This is the Social Trading revolution.
JOIN THE TRADER CLUB
Join the Club and receive a free e-book with 10 lessons on how to get started in trading. Enjoy exclusive discounts and other benefits of the Trader Club.
You have successfully joined the club! You have been sent your password by email.
/
May the market be with you! 🎉